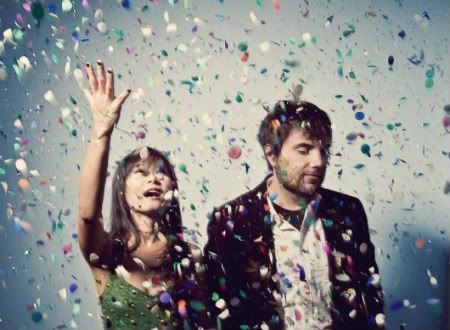 mp3:
Asobi Seksu - Trails
James Hanna and Yuki Chikudate of NYC duo Asobi Seksu have given the world the first taste of their forthcoming fourth LP,
Fluorescence
. Judging by 'Trails', the band has left the honey glazed dream pop sound of 2009's
Hush
behind, and returned to a rougher shoegaze sound again. On this song, they're
so
My Bloody Valentine, and I'm loving it!