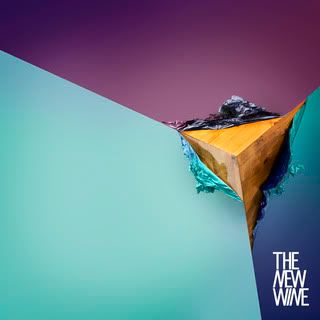 mp3:
The New Wine - Delete, Rewind
Norwegian synthpoppers The New Wine (I previously covered them
here
and
here
) finally came out with new material in Norway yesterday, the single-track digital release 'Delete, Rewind'. The band will be touring Norway in October and Europe in November. It is unfortunately still unknown when they will start releasing material outside Norway, and also when their fabled debut album - which they reported recording in studio back in May - will finally be out. Good to hear something new from them though, and it makes me hungry for more!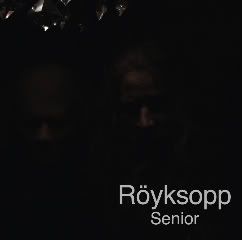 mp3:
Röyksopp - The Alcoholic
I posted the first small tastes of Röyksopp's fourth album,
Senior
a month ago
, and now the release date is just around the corner: September 13th is the day the acclaimed Norwegian electronica duo's new all-instrumental concept album is officially released. I've had the chance to listen through
Senior
in its entirety, and I must say it's definitely darker and less accessible than last year's radio-friendly
Junior
(the best way to experience the new album, the two musicians suggest, is 'in a dark room with an opium pipe in your hand'), but ultimately much better. Check out my favorite track, 'The Alcoholic'.
mp3:
of Montreal - Enemy Gene
Another much-anticipated album that comes out next week is
False Priest
, the tenth studio album by Athens, GA based indiepop eccentrics of Montreal (out September 14th). Two months ago, I
wrote about my anticipations for the album
after having heard the first leaked track, 'Coquet Coquette'. Back then, I was puzzled by how the album was supposedly going to be very r&b and funk influenced, while 'Coquet Coquette' really sounded like one of their more straightforward indie rock tracks. Now, after having given
False Priest
ten listens, the answer is clear: 'Coquet Coquette' is really just an exception, and not representative of the album's style at all. In of Montreal's manic-depressive catalogue,
False Priest
is the manic answer to the depressive
Hissing Fauna, Are You The Destroyer
: a hyperactively manic, upbeat, funky and flamboyant affair with an ever present pumping bass and high falsetto throughout its 53 minute playtime. Beyoncé's younger sister Solange Knowles as well as close of Montreal friend Janelle Monáe make wonderful vocal contributions to the album and not only make the whole 'indie pop turned r&b' concept work, but actually seem quite sincere too. Check out the track 'Enemy Gene' featuring Monáe, or
read my blog entry about her previous collaboration
with of Montreal.